About Amanda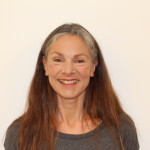 Amanda Cattermole leads Cattermole Consulting Inc., and is an advocate for the adoption of safer chemicals. She has had a successful career, with key roles in Product Development, Global Innovation, Research and Development and Sustainability.
While at Levi Strauss and Co., Amanda was part of the team that developed an environmental vision that set the corporate strategy and roadmap in sustainability for the company. She led the research and development of safer alternatives to chemicals of concern and developed guiding principles for how to identify, use and manage chemicals in products and supply chains.
Amanda was a technical point person for Levi Strauss and Co. during the recent GreenPeace Detox campaign. She led a work stream for the multi-stakeholder group known as Zero Discharge of Hazard Chemicals, (ZDHC) a collaborative effort by leading brands committed to reducing the environmental impact in the apparel and footwear supply chain.
Amanda holds a Bachelors degree in Color Chemistry from Leeds University and a Masters degree in Textile Chemistry from UC Davis.